Our Mission
The Theater is a sacred place. It is a public forum where actors and audience gather to contemplate what it means to be human. Shakespeare and his contemporaries grappled with that question in some of the English language's best poetry, leaving behind a canon of compelling stories with universal themes that provide invigorating challenge for actors and an awe-inspiring legacy for audiences.
Classical Actors Ensemble performs the plays of the English Renaissance as they were originally intended: as popular entertainment for everyone. By demonstrating why these works of art are considered classic, we freshly prove their relevance in today's world.
Meet Our Producing Artistic Director

Joseph Papke
Joseph founded CAE in 2009 and has led the organization since, through 32 fully-mounted productions, including the annual Shakespeare in Our Parks and Shakespeare in Our Schools touring programs. He has directed 17 CAE productions (including The Duchess of Malfi, awarded Lavender Magazine's 2014 "#2 Best Production" and "Best Direction") and performed as an actor in six productions (including playing Benedick in Much Ado About Nothing which received Twin Cities TOSCA's 2019 Shakespeare Award).

As an actor and dialect coach his professional credits include the Guthrie Theater, Penumbra Theatre, Park Square Theatre, Mixed Blood Theatre, Actors Theatre of MN, Illusion Theatre, Old Log Theater, Jon Hassler Theatre, Dudley Riggs, Walking Shadow Theatre Company, Zephyr Theatre, Paul Bunyan Playhouse, and Children's Theatre Company. As an educator, he has taught theater skills at many institutions including the Guthrie Theater, the University of MN, and Normandale Community College. Joseph earned his MFA in Classical Acting from The Shakespeare Theatre Company's Academy for Classical Acting at George Washington University.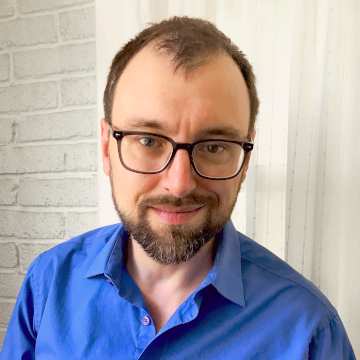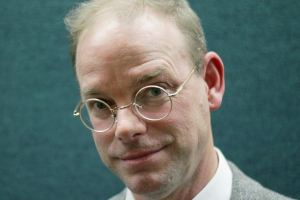 Randall Findlay has worked as a theater critic, Shakespeare educator, and dramaturg since 1985, with occasional forays into tech startup project management. In his time in public and private high school classrooms, he has helped students discover Shakespeare's work through reading, writing, and performing, including coordinating a ninth-grade Shakespeare festival at St. Paul Academy for 15 years. He previously taught at the Blake School in Minneapolis and Galileo Academy of Science and Technology in San Francisco. Mr. Findlay earned his B.A. at Carleton College and has a teaching credential from San Francisco State University.
Contact Randall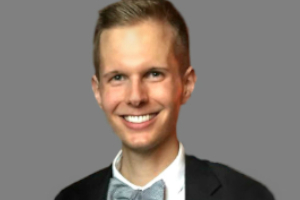 Jacob Lewis is a Senior Manager of Technical Accounting and Certified Public Accountant at Target Corporation. He holds a Master of Accounting degree from the University of Northern Iowa and has previous experience as an auditor in the professional services industry.
Contact Jacob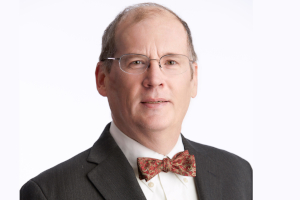 Michael A. Lindsay is a partner at Dorsey & Whitney LLP and Co-Chair of the firm's Commercial Litigation and Antitrust groups. He practices in the area of commercial litigation, with a strong emphasis on antitrust (litigation and counseling). He has been named one of "America's Leading Business Lawyers" by Chambers USA and is listed in Best Lawyers in America©. Mr. Lindsay also serves on the Board of Directors of the Minnesota Orchestra.
Contact Michael

We are currently seeking additional working board members.
We are particularly in need of professionals with experience in development, fundraising, grant writing, marketing, public relations, and/or networking.
If you enjoy our productions, support our mission, and would like to help us grow, please be in touch!
Our Core Values
The Classical Repertoire
We believe that Shakespeare is the greatest playwright of the English language. Nuanced characters, universal truths, and humanistic themes are abundant in English Renaissance dramas; despite this however, most of the non-Shakespearean plays of the 16th and 17th centuries are seldom-produced, or forgotten completely, robbing modern audiences of great stories and a rich theatrical tradition. Whereas our postmodern world tends to truncate and devalue spoken communication, CAE is committed to keeping the classical repertoire alive so that we may re-discover these stories and the power of the spoken word.
Company Development
We believe the ensemble theater company model benefits both the artists and the audience. Cultivating a core ensemble demands a greater long-term investment and responsibility from the artists for the caliber of work they produce and provides greater job security in a precarious field. It also encourages audiences to become more connected to the work and growth of those artists, while creating a positive sense of community. For these reasons, CAE is dedicated to cultivating and maintaining a core group of artists who consistently participate in CAE productions. These artists, along with newcomers and more occasional participants, will compose the "ensemble."

Classical Theater as popular entertainment
Popular entertainment is, by definition, accessible to a wide cross-section of the public. We are committed to making our productions financially accessible by offering a sliding-scale ticket pricing system, as well as donation-based and free options, whenever possible. We are also committed to performing these classical plays as popular entertainment for contemporary audiences: that is, understandable and enjoyable here and now, without footnotes or any preparation other than open ears and an open mind. CAE commits to multi-faceted accessibility to keep audiences diverse and ever-increasing.
Education
The actor's growth does not end after graduation from any training program, just as learning does not end after formal schooling. CAE is committed to continued training for its artists to hone the skills of interpreting and revitalizing these texts. We are also committed to providing educational opportunities for young artists and audiences, to foster arts appreciation in future generations.
Artistic Quality
We believe that by practicing the values outlined above, we will have delivered a quality theater experience to our audience in the most truthful, communicative, and generous atmosphere of social intercourse. We aim to be the Twin Cities' finest classical repertoire company.