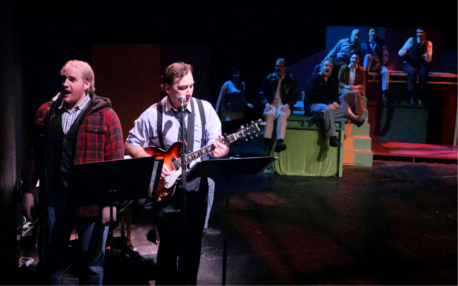 What can make a Monday night special?

How about great music, great beer, and a great cause?
Live, modern music has always been an important part of CAE's performances. To celebrate our first ten years we're throwing a party and remounting our past favorite musical selections—from last fall's successful rep of Women Beware Women / Measure For Measure, all the way back to The Complete Sonnets Festival of 2010.
• Come meet our core artists
• Sing along with the tunes
• Enjoy never-before-seen images from our archives
• We'll be announcing exciting plans for our future as well!
• Limited amount of VIP seating available at reserved tables near the stage
Appetizers are on us – and Surly's full line of beers will be available to purchase for those 21+.
Stay for dinner in the beer hall or pizza parlor. Music/presentations will go until 8:30pm.
Bring along a friend to introduce to CAE – it'll be a great night!